By Sai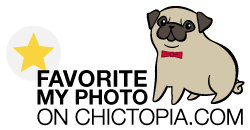 Another Lookbook update and this time it's for two fashion challenges posted by
Daniela
. I am, seriously, one of her loyal readers. Bloggers need some inspiration too. Talk about writer's block hahaha!
So here's my look that you have to hype via Lookbook haha (ad baculum!)
For the first fashion challenge was about "Arm Candy." Basically, I have to wear different bracelets and bangles and style it. So here's my take on
Arm Candy:
These are bangles from Mauve + my thin bangles (I don't know how to call it). It's basically two sets of bangles. First is the set of gold/brown tones and the other set is more of a neon inspired bangles. You can get something like this at
Dress Etc
too.
I also used my Boardwalk gladiator sandals to give that summer-y or laid back feel for my outfit. My sister-in-law gave this to me last year and I seldom use it.
For the second fashion challenge is to wear something that has nature print. I wore one of my favorite dresses from Forever 21. It has flower prints.
And by the way, this is how I look today:
This is actually my everyday makeup look :P Very natural, of course. I don't want heavy makeup while working :P I'll be blogging or vlogging about this one soon so better stay tuned for that :)
I guess that's it. What do you think about my look? If you want to participate in the fashion challenges then I am tagging you! Make a blog post about
Arm Candy
and
Nature Prints
and then post your URLs below. It doesn't have to be a blog, actually. A Facebook photo will do :) I want to see how your style :)
---
Don't forget to follow me!